Body Style Trainers
Augment cadaver training using realistic soft tissue surgical training models
Great when used for trade shows or surgeon lunch-n-learns
Medical Body Style Trainers
Cadaver training is costly, limited in supply, pathology deficient, logistically limiting, bio-hazardous, and difficult to procure and dispose.
Encoris develops realistic, tactile surgical training models that are pathology-specific to the training need.
We design and customize anatomically-correct surgical training models specific to your medical device, providing a thorough, comprehensive training and education platform.
Our client Medtronic saved $4.2 million within the first year of a new product launch.
Through a collaborative development process, life-like surgical training models were developed to provide the client a much more efficient way to educate surgeons world-wide, exponentially hastening market entry and the launch of their cervical disc product.
Eye-catching Demonstration Surgical Displays
With accurate bone and soft tissue anatomy, these trainers can be employed to VIP office suites or trade shows. The trainers can be outfitted with LED lights, both for base illumination and drawing the eye to focus areas.
Improve Your Trade show Experience with Encoris Body Style Trainers
Our clear model displays are eye-catching, hands-on working surgical display models – Make the best impression when 10,000 surgeons show up for your trade show event! Models can be customized around your device to include translucent anatomy, LED lights of any color, whatever it takes to produce the ultimate wow-factor and lasting impression.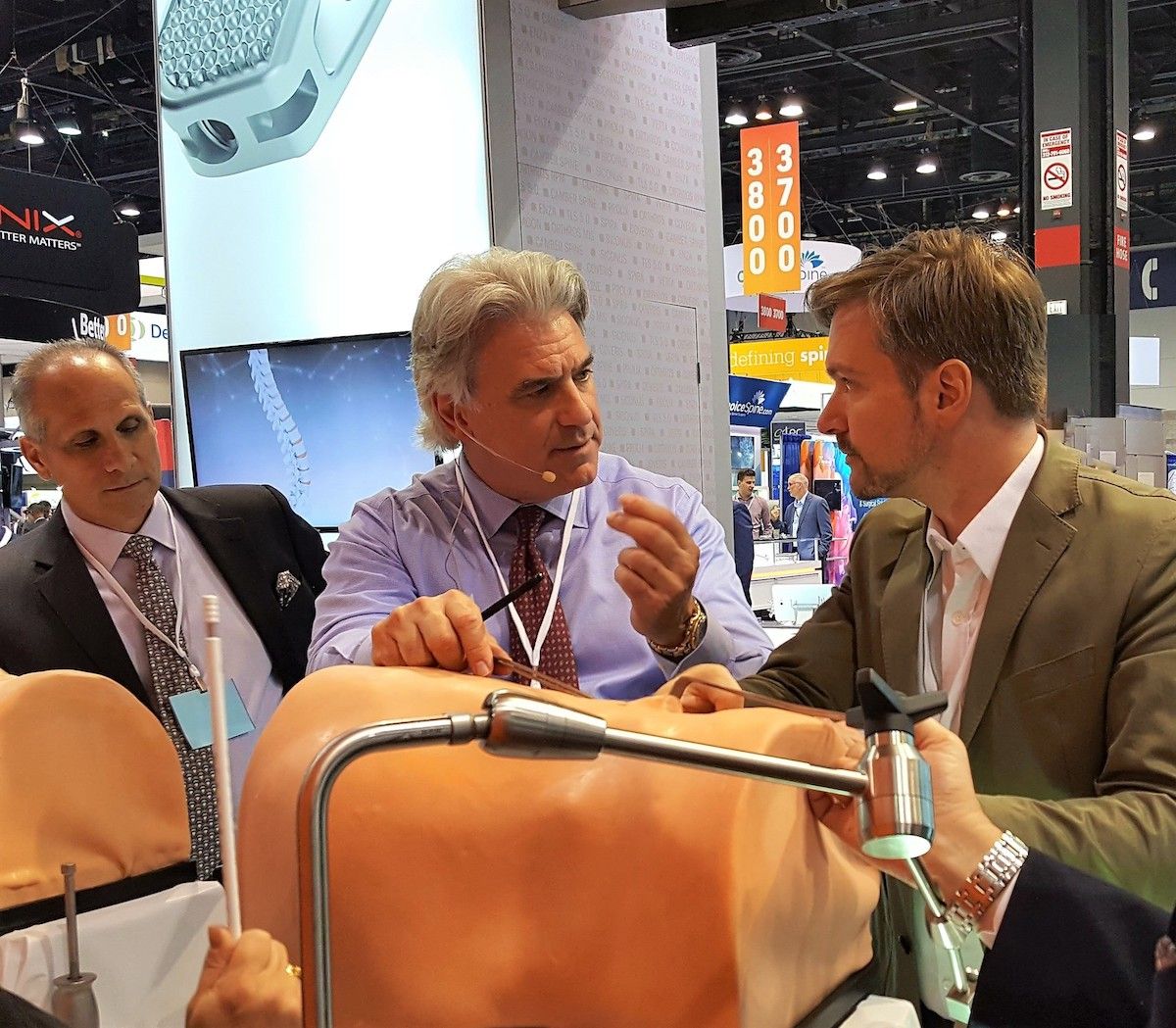 Features of our Body Style Trainer
Body Style Trainer Images