Task trainers the Encoris way
Isolated bone anatomy customized specific to the surgical task to provide surgical training that is focused, efficient, less-costly, pathology-specific, and repeatable. 
A device with favorable outcomes is often more widely accepted.
Creating the perfect Model
Our custom task trainers capture the unique features and benefits of your devices and augments your overall training plan/program.
Using actual human skeletal anatomy and mating soft tissues ensures anatomical accuracy, saved time, and peace-of-mind for our clients when developing and manufacturing surgical training models.
Our engineering and modeling teams can isolate any bone and mating soft-tissue anatomy, enhance the structures with pathology in CAD, model and manufacture the parts to produce a superior surgical training outcome!
Stop wasting money
Why throw whole sawbones away when you can isolate the workshop bone consumable to just the area of focus?
Life-like, ultra-sound responsive skin.
Promote greater understanding.
Provide better patient education.
Save money.
Lessen fears.
Sell more devices.
The model
The model acts much like human anatomy, mimicking renal access for common procedures in a urologic practice. The internal kidney anatomy contains eight calyces with several embedded stones of assorted sizes and locations.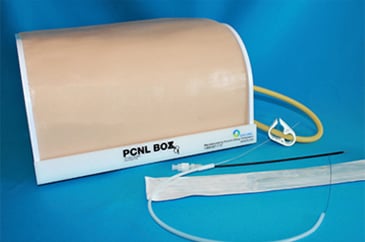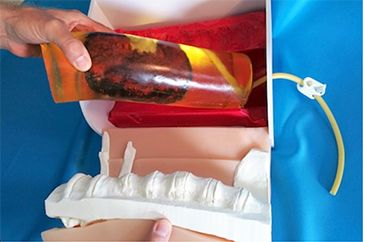 Realistic experience & reuseable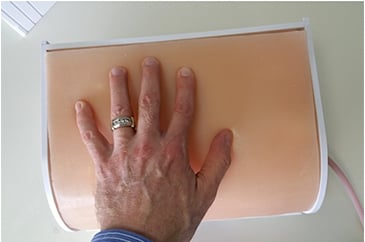 Model can be used with instruments
Contact Us
Have Questions